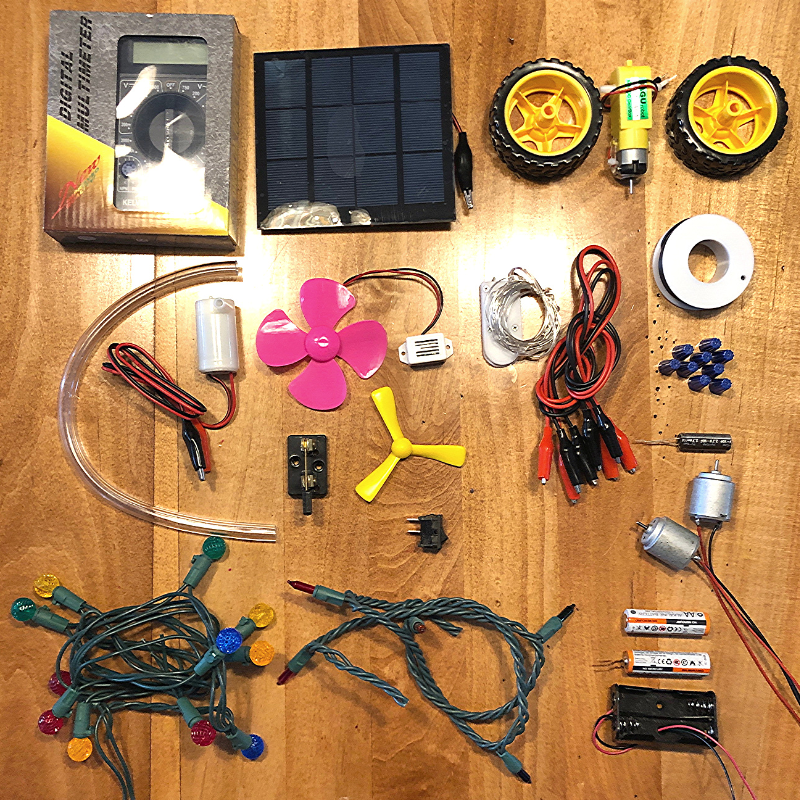 KidWind Online Challenge - Solar Starter Kit
This kit has a 2V solar panel and lots of parts to help 1-2 teams build a solar device for the Solar KidWind Challenge. This kit also includes REcharge Labs manuals to build solar boats, solar houses & solar fountains.
Want to know what is in the kit? This video goes into deep detail!
(2) 2V/400mA Solar Panel
(1) Multimeter
(1) Geared Solar Motor with (2) wheels
(1) Direct Drive Solar Motors
(1) Solar Water Pump
(2) Sets Alligator Clip Cords
(2) Switches
(1) Capacitor
(1) String Micro LED Lights
(4) Xmas LED Lights
(4) Incandescent Xmas Lights
(1) Buzzer
(1) Waterproof motor with (2) propellers
(2) 4' Lengths of wire